Please be sure to do the following to maximize your results for the TIGHTEYE™, BRIGHT & TIGHT™, TIGHTNECK™ and TIGHTLIPS™ serums:
Step 1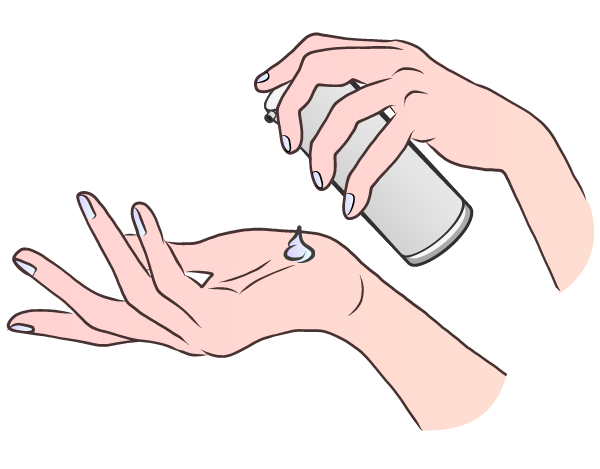 Swipe the serum on and around the specified area (using 1 pump per eye, 2 pumps for the lip area and 3 pumps for the fine lines on the neck)
Step 2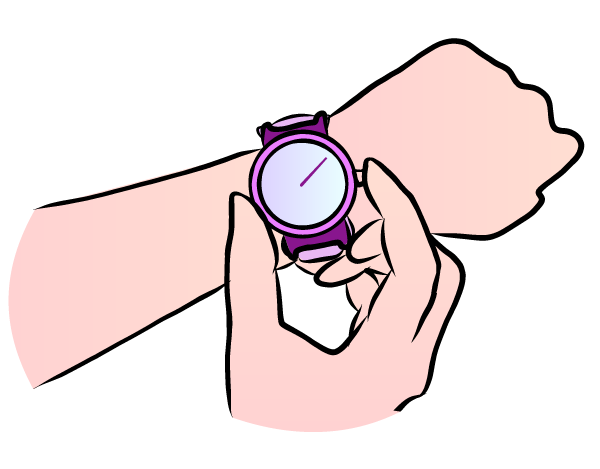 Let the serum dry for 5-10 minutes , until you see a white film appear or it feels completely dry
Step 3
Rinse off completely using lukewarm water and your fingers. You should not feel any stickiness if all serum has been removed.
TIGHTEYE™, BRIGHT & TIGHT™, TIGHTNECK™, and TIGHTLIPS™
are proprietary transdermal delivery systems that each contains six of today's most highly concentrated cosmeceutical ingredients proven to tighten, firm, brighten and lift loose skin.
Upon application, our serums are heated by your body's natural temperature, triggering the absorption of key anti-aging ingredients into your skin. At the same time you will feel our serums contract on the surface of your skin, providing you with immediate tightness. The combination leaves you with results you can see and feel in just 5 minutes*. After your treatment gently wipe our serum from your skin with a damp cloth.
*Though the average treatment is 5 minutes do not remove TIGHTEYE™, BRIGHT & TIGHT™, TIGHTNECK™, and TIGHTLIPS™ from the skin until they have completely dried; when ready to remove, both products will feel like a thin layer of tape on your skin. Based on your body's natural temperature and skin type "drying time" may take anywhere between 5-10 minutes.
MOISTUREYES™
Moistureyes™ serum is applied after all anti-aging serums have been rinsed off completely. This is a medical grade moisturizer to be left on.
What is so great about Moistureyes™?
A rich, intensive moisturizing serum for use in conditioning the skin, highly recommended for application following the use of Tighteye by ScienceSerum. Proprietary medical grade, non-greasy, non-tacky formula quickly restores skin to healthy, moisturized condition. Contains glycerin and sodium hyaluronate for deep, long lasting hydration. Cupuacu butter, vitamin E and ceramides help to restore the skin's natural lipids, promoting healthy, youthful skin.
Active ingredients in Moistureyes™?
Glycerin prevents moisture loss by forming a barrier on the skin. This is derived from the palm plant.
Ethylhexyl palmitate is a derivative of palm oil and is used in our serum as an organic replacement to silicone.
Theobroma Grandiflorum Seed Butter is a skin conditioning agent.
Petrolatum is a skin protectant.
Tocopheryl acetate is a form of vitamin E, a natural skin-conditioning agent and antioxidant.
What are the active ingredients in TIGHTEYE™ , BRIGHT & TIGHT™, TIGHTNECK™ and TIGHTLIPS™ ?
Argireline is the first peptide to reduce wrinkles and expression lines. When applied topically, it alters biochemical pathways involved in muscle contraction so that facial muscles can't contract with as much force. By doing this, it reduces the appearance of dynamic wrinkles. Wrinkles that are visible when smiling or frowning become less noticeable.
Hylauronic Acid nourishes and hydrates collagen which gives skin its firmness. Hylauronic Acid keeps the collagen moist and elastic. It also acts as a space filler by binding to water and keeping the skin wrinkle-free.
Vitamin C is an antioxidant that slows the rate of free radical damage. Free radicals are unstable molecules that damage collagen and cause skin dryness, fine lines, and wrinkles.
Bio-peptides are necessary for the skin to increase hydration to the collagen around the eyes. Bio-Peptides come into action to give collagen a boost. They also partner with amino-acids which are useful in the retention of skin moisture. Bio-Peptides increase circulation around the eyes. Circulation is essential in giving your eyes a healthy, vibrant and youthful appearance.
Green Caviar Extract has been proven to lessen key signs of aging: Skin dullness, fine lines, wrinkles, sagging and hyperpigmentation (darkening of the skin) while keeping the skin moisturized. Green Caviar Extract speeds up the natural production of collagen around the eyes by 67%. It is also rich in vitamins and has been shown to slow down the aging process by moisturizing the skin. Caviar Extract firms your skin and provides the highest possible level of hydration.
Caffeine contains antioxidants, which help 'perk up' your complexion. Caffeine's ability to constrict small blood vessels and reduce inflammation is an asset in a number of products designed to minimize dark circles and sagging skin under the eyes. These same anti-inflammatory qualities serve caffeine well as an ingredient in cellulite creams, where caffeine's ability to cause dehydration is put to good use drawing excess fluid from fat cells to improve the skin's appearance.
So what's the difference?
Our 4 anti-aging serums have different amounts and combinations of each active ingredient based on strength needed for that specific area. TIGHTEYE™ and BRIGHT & TIGHT™ are for the sensitive eye area, TIGHTLIPS™ is medium strength for above and around the lips and TIGHTNECK™ is our strongest serum with 3 different types of Hyaluronic Acid!
Introducing our newest...
Pro-Series Tight™
Inspired by the innovative world of today along with the highest quality and most powerful active ingredients, skin is reborn with pro-series tight. Discover our multi-action face treatment with the power to dramatically transform your complexion. Equipped with insta-lift, the all-in-one face treatment is designed to fight the most common skin concerns with innovative age-defying technology. By reducing fine lines, discoloration and minimizing pores, the skin is reinvigorated to look more firm and lifted, smoother and evenly toned for a visibly younger appearance. Ultimately see your skin reborn to a luminous youthful glow.